---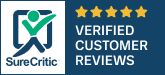 Schedule a Hyundai Service Appointments | Madison WI
This quick and convenient service form lets you set-up an appointment - just tell us about your vehicle, the services that need to be performed, your preferred time and your contact information. We will do our best to accommodate your first preferred appointment time, then confirm your appointment with you via your preferred contact method. You should hear from us within one business day.
Express Service is available:
Monday - Friday  8:30am-12:00 PM & 12:30pm-4pm
Quick Service does not include any diagnostic work or repairs.